Are you struggling with allergies, restless nights, or just the thought of the unseen dirt and allergens lurking in your mattress? Perhaps you're dealing with stubborn stains that refuse to budge or an unpleasant odour that's affecting your sleep quality. Whatever your mattress woes may be, Big Mama is here to help.
As a trusted name in the cleaning industry, we've been banishing sleep-stealing dust mites, allergens, and odours with our affordable, high-quality mattress cleaning services in Singapore for many years.
Our team of trained professionals uses advanced cleaning techniques and quality products to deep clean your mattress, eliminating not just surface dirt but also the hidden allergens and bacteria that can affect your health and sleep.
With our comprehensive range of services, quality service, and customer-centric approach, we've become the go-to choice for all mattress cleaning needs in Singapore. With us, you can rest easy knowing your bed is not just clean, but is truly clean. Let us help you transform your bed into the clean and healthy sanctuary you deserve.
When Do You Need Professional Bed Mattress Cleaning Services?
Your bed is more than just a place of rest and relaxation. It's a microcosm teeming with life, albeit not the kind you'd want to share your sleep with.
Dust mites, dead skin cells, allergens, and even microscopic fungi find a haven in the warm, humid environment of your mattress. Over time, these unwanted guests can multiply into the millions, turning your bed into a hotbed of potential health risks.
Dust mites, in particular, are notorious for triggering allergies and asthma attacks. They feed on the dead skin cells we shed during sleep; and their waste products, which are potent allergens, can lead to a host of health issues. These include sneezing, runny nose, itchy eyes, and in severe cases, asthma attacks.
Moreover, a dirty mattress can also lead to skin irritations, rashes, and infections. Bacteria and fungi, thriving in the warmth of your mattress, can exacerbate conditions like eczema and cause fungal infections.
At Big Mama, we understand the importance of a clean mattress for your health and well-being. That's why we recommend professional mattress cleaning services at least twice a year.
Our trained specialists use advanced techniques to deep clean your mattress, eliminating dust mites, allergens, and other pathogens. This not only ensures a clean and hygienic sleeping environment but also significantly reduces the risk of health issues associated with a dirty bed.
Don't let your bed become a health hazard. Trust Big Mama's professional mattress cleaning services to keep your mattress clean, healthy, and comfortable all year round.
Why Choose Big Mama Singapore for Professional Bed Mattress Cleaning Services
At Big Mama, we understand that a clean mattress is not just about comfort but also about health and well-being. That's why when you choose us for your mattress cleaning needs, you're choosing a service that combines unparalleled expertise, trained specialists, and advanced techniques to ensure your mattress is not just clean but hygienically clean.
1. Unparalleled Expertise
With years of experience in mattress cleaning, we've honed our skills and expanded our knowledge to deliver top-notch services. We've seen it all, from stubborn stains to persistent allergens, and we've developed effective strategies to tackle them. Our expertise allows us to understand the unique needs of each mattress and provide a tailored cleaning solution that ensures optimal results.
2. Trained Specialists
Our team of professionals is our greatest asset. They undergo rigorous training to handle various types of mattresses, from memory foam to latex, innerspring to hybrid. This training equips them with the knowledge to safely and effectively clean the mattress, preserving its quality and extending its lifespan. When our specialists handle your mattress, you can rest assured that it's in capable hands.
3. Advanced Cleaning Equipment and Techniques
Innovation is at the heart of our services. We use state-of-the-art equipment and quality products to achieve superior cleaning results. Our advanced techniques allow us to deep clean your mattress, eliminating dust mites, allergens, and bacteria without compromising your mattress's integrity or introducing harmful chemicals into your home. With Big Mama, you get a service that's as gentle on your mattress as it is tough on dirt and allergens.
Benefits of Regular Professional Bed Mattress Cleaning Services
Investing in regular professional mattress cleaning services is more than just maintaining the cleanliness of your bed; it's about safeguarding your health and enhancing your quality of life. Here are some of the key benefits you can enjoy:
1. Improved Sleep Quality
A clean mattress is fundamental to a good night's sleep. Our mattress cleaning services eliminate dust mites, allergens, and bacteria, providing you with a fresh and clean sleeping environment. This can significantly improve your sleep quality, leaving you feeling more rested and rejuvenated each morning.
2. Reduced Allergens and Dust Mites
Dust mites and allergens that accumulate in your mattress can trigger allergies and respiratory issues. Regular professional cleaning can significantly reduce these irritants, helping to alleviate allergy symptoms and improve respiratory health.
3. Extended Mattress Lifespan
Regular cleaning can extend the life of your mattress. By removing sweat, oils, and dead skin cells that can break down mattress materials, we help preserve your mattress's integrity and prolong its lifespan, saving you the cost and hassle of frequent replacements.
4. Prevention of Bed Bug Infestations
Bed bugs are a common issue in many households. These pests can cause a variety of health issues, from skin rashes to allergic reactions. Regular professional mattress cleaning can help prevent bed bug infestations, keeping your bed safe and comfortable.
5. A Healthier and Cleaner Sleeping Environment
A clean mattress contributes to a healthier home. By removing dust, allergens, and bacteria from your mattress, we help create a cleaner, healthier sleeping environment for you and your family.
How We Clean Mattresses
At Big Mama, we understand that different mattresses require different cleaning solutions. We offer Dry Mattress Cleaning (UV-C), Mattress Steam Cleaning, and Deep Mattress Cleaning & Extraction. Each method is designed to effectively clean and sanitise your mattress, ensuring a fresh and healthy sleeping environment.
Dry Mattress Cleaning (UV-C)
Our Dry Mattress Cleaning (UV-C) is a 100% dry method that requires no drying time. We use UV-C disinfection, a chemical-free process that is safe for babies and pets. This method is 99% effective in killing germs, bacteria, and allergens, making it suitable for all mattress types.
Mattress Steam Cleaning
Our Mattress Steam Cleaning method uses hot vapour to kill 99% of germs, bacteria, and allergens. This method also breaks down stubborn dirt, making it more suitable for synthetic fibre mattresses.
Deep Mattress Cleaning & Extraction
For a more thorough clean, we offer Deep Mattress Cleaning & Extraction. This method uses specialised chemicals and an extractor to kill germs, bacteria, and allergens. It removes most dirt and moisture, lightens stains, and reduces odour. This method is highly recommended for natural fibre mattresses to prevent shrinkage.
The deep mattress cleaning process starts by spraying a fabric disinfectant on your mattress to eliminate any viruses, bacteria, and germs. Next, we remove odour and dissolve/soften stains through shampooing and soft tip scrubbing. We then rinse and sanitise your mattress using 170 degrees hot steam and hot water injection. Finally, we extract dirt, dust, dust mites, and excess water using a powerful deep extraction method.
Testimonials
We believe that the best way to understand the quality of our services is through the words of our valued customers. We take pride in our work and are always thrilled to hear about the positive experiences our clients have had with our mattress cleaning services. Here are some testimonials from customers who have experienced the Big Mama difference:
How Much Do Our Professional Mattress Cleaning Services Cost
At Big Mama, we believe that everyone deserves a clean and healthy sleeping environment. That's why we've priced our mattress cleaning services competitively, ensuring they are accessible to all. Our pricing is transparent and straightforward, with no hidden charges.
For a single-size mattress, our professional cleaning services start at $100. For a super single size, the price is $110. If you have a queen-size mattress, the cleaning service will cost $130. For king and super-king-size mattresses, the prices are $150 and $170, respectively.
Engaging Our Professional Mattress Cleaning Services
Securing our professional mattress cleaning services is a straightforward process designed with your convenience in mind. Here's how you can get started:
1. Reach Out
Contact us via our website or give us a call to request a quote or schedule a service. Our friendly and knowledgeable team is always ready to assist you, providing you with all the information you need and answering any questions you may have about our mattress cleaning services.
2. Consultation
We believe in providing a tailored service that meets your specific needs. Our experts will engage in a thorough discussion with you to understand your mattress's specific requirements. Based on the type of mattress you have and any specific concerns or issues, we will recommend the most suitable cleaning plan.
3. Schedule
Choose a date and time that works best for you. We understand that our clients lead busy lives, and we strive to accommodate your schedule. Once the appointment is set, you can count on our team to arrive punctually, ready to transform and clean your mattress.
We are proud to offer our mattress cleaning services across all locations in Singapore. No matter where you are, you can rely on Big Mama to deliver top-notch, professional mattress cleaning services right to your doorstep.
Our Other Services
At Big Mama, we offer more than just mattress cleaning. Explore our wide range of cleaning services designed to meet all your needs, from upholstery and carpet cleaning, laundry dry cleaning services, to bag cleaning services. Each service is carried out by our trained professionals, ensuring consistent quality and customer satisfaction.
Laundry & Dry Cleaning
Laundry: Between $2.50 – $20.00/piece
Dry Cleaning: Between $3.30 – $30.00/piece
Experience the pinnacle of convenience and freshness with our comprehensive Laundry & Dry Cleaning services. From meticulously cleaned garments to free pick-up or prompt doorstep delivery for orders worth $40.00 and more, Big Mama ensures your laundry needs are met with care and precision.
Alteration
From $8.00 onwards
Explore the world of perfectly tailored clothing with Big Mama's Alteration services. Discover affordable and skillfully executed alterations that ensure your garments fit like a dream. Wondering about costs? Our transparent pricing ensures you receive exceptional value for every alteration, making us a standout choice in the Singapore market.
Curtain Cleaning
Laundry: Between $2.00 – $17.50/piece
Dry Cleaning: Between $3.00 – $20.50/piece
Revitalise your living spaces with Big Mama's Curtain Cleaning services. Our expert touch renews the beauty of your curtains while extending their lifespan. Experience a fresher and more inviting home with professionally cleaned curtains that make a lasting impression.
Bag Cleaning
Bag Cleaning: From $70.00 onwards
Bag Repair: Price will vary depending on the complexity of the repair
Rediscover the allure of your beloved bags with Big Mama's Bag Repair and Cleaning services. Our gentle yet effective formulas restore your bags to their pristine condition, leaving them looking as good as new. And when you leverage our repair services, our specialists carefully choose the most suitable tools and materials based on your bag's condition for a renewed appearance.
Shoe/Sneakers Cleaning
From $50.00 onwards – Prices vary depending on the condition of your shoes
Give your footwear a fresh start with Big Mama's Shoe/Sneakers Repair and Cleaning services. Say goodbye to stubborn stains and hello to renewed vibrancy. Our expert cleaning techniques breathe new life into your shoes, ensuring they stand the test of time.
Upholstery Cleaning
Mattress: Between $100.00 – $170.00
Sofa: Between $60.00 – $220.00
Carpet/Rug: Between $110.00 – $260.00
Transform your upholstery with Big Mama's Upholstery Cleaning services. Our advanced methods rejuvenate your furniture, including sofas, mattresses, and carpets. Experience the luxury of refreshed and pristine upholstery that enhances the comfort and elegance of your space.
House Cleaning Service
General Cleaning: From $150 per session
Moving In/Out Cleaning/ Spring Cleaning: From $250 per session
Experience the epitome of cleanliness and comfort with Big Mama's House Cleaning service. Our comprehensive solutions cater to your unique needs, creating a hygienic and inviting living space. Enjoy the luxury of a professionally cleaned home that reflects your impeccable standards.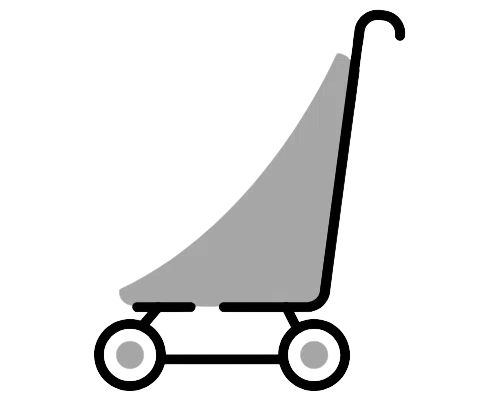 Stroller/Car Seat Cleaning
Between $95.00 – $130.00
Ensure the well-being of your little ones with Big Mama's Stroller and Car Seat Cleaning services. Our 100% non-toxic UVC sterilisation coupled with Antimicrobial coating methods provide a safe and hygienic environment for your baby.
❮
❯
Frequently Asked Questions About Our Professional Mattress Cleaning Services
How does mattress steam cleaning compare to traditional mattress vacuuming?
▼
Mattress steam cleaning is a comprehensive cleaning method that not only removes dust and dirt but also eradicates bacteria and dust mites. This method penetrates deep into the mattress, ensuring a thorough clean. On the contrary, traditional vacuuming only tackles surface dust, leaving potential allergens and pathogens untouched. Therefore, steam cleaning provides a more hygienic solution.
How long does it take for the mattress to dry after steam cleaning and deep mattress cleaning & extraction?
▼
The drying time can vary depending on the type of mattress and the environmental conditions, but typically it takes at least 4 hours. We recommend planning your cleaning session early in the day or on a day so you can allow for adequate drying time. This ensures your mattress is completely dry before bedtime, providing a comfortable and clean sleeping environment.
Can I book both sofa and mattress cleaning services together for a comprehensive cleaning package?
▼
Absolutely! At Big Mama, we offer a variety of cleaning services. You can book our mattress cleaning services, sofa cleaning services, carpet cleaning services, and curtain steam cleaning services together or separately. We can also provide cleaning services for your laundry and bags. These comprehensive offerings not only saves you time but also ensures a consistent level of cleanliness throughout your home. You can also reach out to our customer support team for more information on bundle deals and offers. We'll be more than happy to assist you in finding the best solution for your specific requirements
How does Big Mama ensure the security and privacy of customer information?
▼
At Big Mama, we value your trust and take customer privacy seriously. We adhere to stringent data protection measures to ensure the security of your personal information. All data shared with us is encrypted and stored securely, and we never share your information with third parties without your explicit consent.
Are there any warranties or guarantees provided for the mattress cleaning services?
▼
We take immense pride in the quality of our work. We provide a satisfaction guarantee for all our cleaning services. If, after the cleaning process, you find any areas of concern, please don't hesitate to bring them to our attention.
However, while our cleaning process is thorough, stain removal is not always 100% guaranteed. Some stains can be quite stubborn and might not completely disappear. Rest assured, we will still employ our best efforts to tackle even the toughest stains and leave your mattress looking refreshed and revitalised.
Are there any warranties or guarantees provided for the sofa cleaning services?
▼
We take immense pride in the quality of our work and customer satisfaction. While we strive for perfection, some stains can be particularly stubborn. While we will always try to remove them using our expertise and advanced techniques, 100% complete stain removal may not always be achievable due to the nature of certain stains.
After each sofa cleaning process, we encourage our customers to inspect and review the results firsthand and immediately notify our team of any concerns. If you encounter any issues after this initial inspection, do reach out to our dedicated customer support for further assistance. Your peace of mind is our priority, and we stand behind the effectiveness and reliability of our sofa cleaning services.
Once the cleaning team has finished their work, do inspect the cleaned area immediately and let our team know if there are any concerns you might have. If any issues arise afterwards, reach out to our dedicated customer support team for further assistance. They are readily available to address any queries or concerns you might have.This is our commitment to you, ensuring you receive the best possible service every time you choose us as your mattress cleaning service provider.