Big Mama has long been a beacon of excellence in Singapore's fabric cleaning and repair services industry. With a rich history of experience and unwavering commitment to quality, our services encompass everything from laundry and dry cleaning to intricate bag and shoe cleaning and repairs.
Our carpet rug cleaning and washing services are more than just a cleaning solution; they promise excellence and convenience. Affordable yet high-quality, our offerings have become synonymous with trust and reliability in Singapore. Additionally, our carpet rug cleaning and washing services revitalise your living and working spaces in Singapore. Using innovative techniques, we transform your well-loved rugs into pristine and hygienically clean centrepieces.
When Do You Need Carpet and Rug Cleaning Services?
The time to engage with our Big Mama's dedicated rug cleaning service is now. We're ready to conduct a comprehensive assessment of your carpets and rugs' condition, before recommending the right treatment methods for your rug or carpet. This thorough inspection allows us to craft a personalised maintenance programme that helps fortify your soft furnishings against unseen invaders such as dust, mites, or dander.
What's Lurking In Your Carpet And Rug?
Your carpet may be harbouring more than just stains and dirt. Here's what might be lurking within:
Dust mites and pests: These can lead to skin irritations and allergies.
Dust, soil, and dirt: Build-up can reduce air quality and affect respiratory health.
Bacteria, germs, and viruses: These may lead to infections and illnesses.
Mould and fungus spores: Breathing these in can result in respiratory disorders. Moreover, certain moulds produce mycotoxins, which are among the most harmful microorganisms that thrive in filthy carpets. Exposure to mycotoxins can compromise the immune system, leading to various health issues including allergies, stomach infections, and additional respiratory disorders.
Allergens and bio-contaminants: These can trigger allergies and other health issues.
Dead skin flakes and food residue: These attract pests and contribute to bad odours.
Stubborn stains and bad odours: These can affect not only the appearance of your rug, carpet, or home, but also affect your own mental well-being over time.
How Often Should You Engage Professional Carpet And Rug Cleaning Services?
At Big Mama, we tailor our services to your specific needs, considering factors like foot traffic and environmental constituents. Here are our recommended professional carpet and rug cleaning frequencies:
Low Traffic: Once a year
Medium Traffic: Every half-yearly
High Traffic: Every quarterly
Why Engage Big Mama for Carpet and Rug Cleaning Services?
At Big Mama, we don't just clean your rug; we treat it with the care it deserves.
State-of-the-art cleaning techniques
With access to the right tools, equipment, and state-of-the-art techniques, we ensure a thorough rug and carpet cleaning that reaches deep into the fibres, removing all dirt and grime without damaging the fabric.
Customer-friendly cleaning treatments
We believe in the power of clean living, not just in appearance but in practice. That's why we strictly avoid toxic chemicals in our cleaning process. Our cleansers are designed to be tough on stains but gentle on your body, providing you with a clean rug without compromising on health or sustainability.
Years of experience honed over time
Experience speaks volumes, and our years in the industry have honed our skills to perfection. You can rest assured that when you choose Big Mama, you're choosing a rug and carpet cleaning service backed by a history of excellence. Furthermore, we don't just leave your rug looking cleaner and fresher; we leave it feeling like new, creating a welcoming environment for friends, family, and colleagues.
Benefits of Our Carpet and Rug Cleaning Services
Here are the specific benefits you can enjoy from our carpet and rug cleaning services:
Prolonged Lifespan
Thorough Soil Elimination
Complete Removal of Microorganisms
Dust Mite Elimination
Enhanced Indoor Air Quality
Allergy and Infection Prevention
Welcoming Environment Creation
Spill and Accident Barrier
How We Clean Different Rugs and Carpets
At Big Mama, we pride ourselves on our ability to expertly clean a wide variety of rugs. Our specialised cleaning solutions cater to the following types of carpets:
Oriental Rugs
Persian Rugs
Chinese Rugs
Afghan Rugs
Turkish Rugs
Antique Rugs
Silk Rugs
Synthetic Rugs
Cotton Rugs
Wool Rugs
Polyester Rugs
Nylon Rugs
Olefin Rugs
Handmade Rugs
And many more
How We Clean?
Different severity of dirt and grime require different rug cleaning solutions. At Big Mama, we employ various techniques to ensure that your carpets are thoroughly cleaned, no matter their condition.
Carpet Hand Wash Cleaning at Our Factory
Elevate your carpets with our bespoke carpet hand wash cleaning service. The hand wash process is a more intensive cleaning treatment compared to our onsite cleaning service, making it the ideal choice for those seeking a thorough deep clean. This intensive process requires additional manpower and takes a minimum of 7 working days to complete. However for customers requiring a more convenient and swifter solution, our onsite cleaning option remains unparalleled.
Onsite Deep Extraction Cleaning
Step 1: Sanitising
Sanitising is the essential first step in our carpet cleaning process, designed to eliminate any viruses, bacteria, or germs lurking within the fibres. By spraying the carpet with a specialised fabric disinfectant, we target microscopic organisms that traditional cleaning might miss. In addition, this critical phase ensures a clean and hygienic foundation before any further cleaning takes place. Also, sanitising not only safeguards the health of those in the environment but also enhances the effectiveness of subsequent cleaning steps. Ultimately, it sets the stage for a comprehensive clean that reaches beyond mere appearance, contributing to a safer and more comfortable living space.
Step 2: Shampooing + Soft Tip Scrubbing
The process of shampooing is crucial in our cleaning approach as it effectively removes odours and breaks down stubborn stains. Using soft tip scrubbing, the carpet fibres are treated with gentle care, ensuring the removal of embedded grime without causing damage. This combination of shampooing and scrubbing is specifically designed to go deep into the carpet, targeting the root causes of stains and odours. By carefully preparing the carpet for subsequent stages of cleaning, we make sure that even the most deep-seated dirt is loosened and ready for removal. The end result is a carpet that not only appears clean but genuinely feels and smells fresh and revitalised, adding to the overall comfort and ambience of your living space.
Step 3: 170 Degrees Hot Steam + Hot Water Injection
This vital stage of the cleaning process involves employing hot steam at a temperature of 170 degrees, along with hot water injection, to achieve a comprehensive cleansing and sanitisation of the carpet. The utilisation of steam at such a high temperature is designed to eradicate all microorganisms, ensuring a hygienic finish. Simultaneously, the hot water injection technique plays an essential role in removing any remaining dirt, stains, and residual cleaning agents. This two-pronged approach leaves the carpet not only visually stunning but also deeply cleansed and free from any potentially harmful substances. It's an integral step that reflects our commitment to both the aesthetics and health of your living environment.
Step 4: Power Deep Extraction
The ultimate step in our onsite steam cleaning process is power-deep extraction, a procedure that is both robust and meticulous. This stage involves the use of specialised equipment designed to extract dirt, dust, dust mites, and excess water embedded within the carpet. Unlike superficial cleaning, this powerful extraction method ensures that no residue is left behind. It reaches deep into the carpet fibres, thoroughly cleansing them, and leaving the carpet nearly dry. This step is more than just a surface treatment; it revitalises your carpet, making it look, feel, and smell as good as new. It's the culmination of our comprehensive cleaning process, reflecting our dedication to excellence and your satisfaction.
Testimonials
Big Mama has received over 100+ reviews and a 4.9 star out of 5 star rating for our services, including our rug and carpet cleaning solutions. Read on to find out what our previous clients love about working with us:
Carpet/Rug Cleaning Price List
| | |
| --- | --- |
| Carpet/Rug | Price |
| Below 1.5x2m | $110.00 |
| 1.5x2m | $130.00 |
| 2x2m | $150.00 |
| 2.5x2m | $170.00 |
| 3x2m | $200.00 |
| 3×2.5m | $230.00 |
| 3x3m | $260.00 |
How Does it Work?
FLEXIBLE
Schedule your collection: Choose a collection and delivery time at your convenience. With our mobile app and online booking system, you can plan your day with ease. We offer weekend and evening slots to fit your schedule.
QUICK & EASY
Pack your laundry: Pack your rugs and carpets in a disposable bag, one bag per service, without worrying about counting or weighing them. Our driver will transfer them to reusable laundry bags for your convenience.
TRANSPARENT
Wait for our driver: You'll receive a notification when our driver is nearby. With regular order updates and live driver tracking, you will always know the status of your order.
CONVENIENT
Relax while we handle your laundry: Your local partner facility will meticulously clean your items, and our driver will deliver them back to you whenever you like. Benefit from a 24-hour turnaround time, real-time order status, and easy rescheduling if not at home.
LOCATION COVERAGE
Our service is widely accessible across various locations. Whether you live in the city centre or on the outskirts, you can take advantage of our cleaning services. Our extensive network ensures prompt collection and delivery.
Our flexibility, quick response, transparency, and convenience, coupled with our widespread location coverage, make us the preferred choice for many. If you have any questions or need further details, feel free to contact us anytime.
Our Other Products and Services
Laundry & Dry Cleaning
Laundry: Between $2.50 – $20.00/piece
Dry Cleaning: Between $3.30 – $30.00/piece
Experience the pinnacle of convenience and freshness with our comprehensive Laundry & Dry Cleaning services. From meticulously cleaned garments to free pick-up or prompt doorstep delivery for orders worth $40.00 and more, Big Mama ensures your laundry needs are met with care and precision.
Alteration
From $8.00 onwards
Explore the world of perfectly tailored clothing with Big Mama's Alteration services. Discover affordable and skillfully executed alterations that ensure your garments fit like a dream. Wondering about costs? Our transparent pricing ensures you receive exceptional value for every alteration, making us a standout choice in the Singapore market.
Curtain Cleaning
Laundry: Between $2.00 – $17.50/piece
Dry Cleaning: Between $3.00 – $20.50/piece
Revitalise your living spaces with Big Mama's Curtain Cleaning services. Our expert touch renews the beauty of your curtains while extending their lifespan. Experience a fresher and more inviting home with professionally cleaned curtains that make a lasting impression.
Bag Cleaning
Bag Cleaning: From $70.00 onwards
Bag Repair: Price will vary depending on the complexity of the repair
Rediscover the allure of your beloved bags with Big Mama's Bag Repair and Cleaning services. Our gentle yet effective formulas restore your bags to their pristine condition, leaving them looking as good as new. And when you leverage our repair services, our specialists carefully choose the most suitable tools and materials based on your bag's condition for a renewed appearance.
Shoe/Sneakers Cleaning
From $50.00 onwards – Prices vary depending on the condition of your shoes
Give your footwear a fresh start with Big Mama's Shoe/Sneakers Repair and Cleaning services. Say goodbye to stubborn stains and hello to renewed vibrancy. Our expert cleaning techniques breathe new life into your shoes, ensuring they stand the test of time.
Upholstery Cleaning
Mattress: Between $100.00 – $170.00
Sofa: Between $60.00 – $220.00
Carpet/Rug: Between $110.00 – $260.00
Transform your upholstery with Big Mama's Upholstery Cleaning services. Our advanced methods rejuvenate your furniture, including sofas, mattresses, and carpets. Experience the luxury of refreshed and pristine upholstery that enhances the comfort and elegance of your space.
House Cleaning Service
General Cleaning: From $150 per session
Moving In/Out Cleaning/ Spring Cleaning: From $250 per session
Experience the epitome of cleanliness and comfort with Big Mama's House Cleaning service. Our comprehensive solutions cater to your unique needs, creating a hygienic and inviting living space. Enjoy the luxury of a professionally cleaned home that reflects your impeccable standards.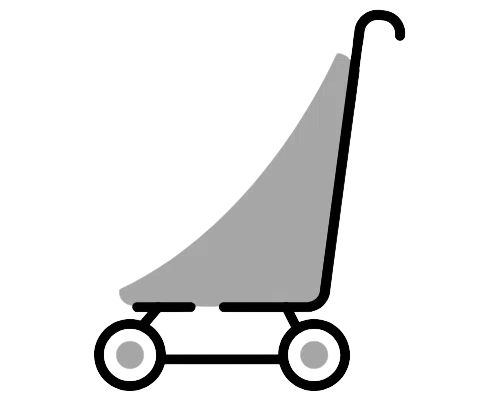 Stroller/Car Seat Cleaning
Between $95.00 – $130.00
Ensure the well-being of your little ones with Big Mama's Stroller and Car Seat Cleaning services. Our 100% non-toxic UVC sterilisation coupled with Antimicrobial coating methods provide a safe and hygienic environment for your baby.
❮
❯
Frequently Asked Questions About Carpet and Rug Cleaning Services
Are the carpet cleaning solutions used by Big Mama safe for children and pets?
▼
Yes, at Big Mama, we place your family's safety first. Our onsite cleaning uses kid and pet-friendly fabric shampoo, ensuring not only a comprehensive cleaning for your rugs and carpets but also a completely safe environment for everyone in your home. With this approach, you can rest assured that cleanliness and security go hand in hand.
Is steam cleaning or dry cleaning more suitable for my carpets?
▼
The suitability of steam cleaning or dry cleaning depends on your carpet's material, condition, and specific cleaning needs. Steam cleaning is ideal for a deep, thorough clean, whereas a dry cleaning service offers increased convenience with minimal to no drying time. Ultimately, our professionals can assess your carpet and recommend the best method tailored to your situation.
How long does it take for the carpets to dry after professional cleaning?
▼
The drying time depends on the cleaning method used. For hot water extraction cleaning, it usually takes at least 4 hours for the carpets to dry, subject to carpet size. Additionally, factors like airflow, temperature, and humidity can also affect drying time, but our team takes all necessary steps to minimise it.
Are there any specific precautions I should take before the carpet cleaning service?
▼
Before our team at Big Mama arrives, we recommend removing any small objects, fragile items, and furniture from the cleaning area if possible. In addition, vacuuming the carpet to remove loose dirt and debris can also be helpful. Our team will handle the rest, ensuring a seamless and efficient cleaning process.
Does Big Mama offer same-day carpet cleaning services?
▼
Yes, Big Mama does offer same-day carpet cleaning services, depending on availability and location. We understand that urgent situations may arise, requiring immediate cleaning solutions. Our team is committed to accommodating such requests whenever possible. To ensure the best chance of securing a same-day appointment, we recommend contacting us as early as possible to discuss your specific needs and schedule the service.
How does Big Mama ensure the security and privacy of customer information?
▼
Here at Big Mama, we take privacy and security very seriously. All of our customer information is handled with the utmost confidentiality and in compliance with applicable data protection laws. In addition, we also use secure systems to store information and ensure that only authorised personnel have access to your details.
Are there any warranties or guarantees provided for the carpet cleaning services?
▼
Big Mama stands behind the quality of our carpet cleaning services. Our onsite deep cleaning service is subject to availability, so do get in touch with our team for more information about the service. Our customer support team will be able to help you schedule the earliest possible appointment. Ultimately, our goal is to provide top-notch services that meet your expectations, and we commit to doing what it takes to achieve that.