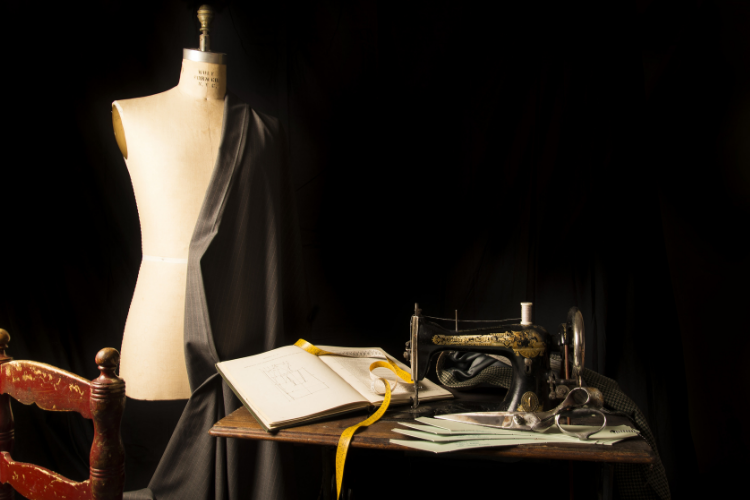 Alteration Services in Singapore
At Big Mama, we offer many types of alterations and repair work for clothes.
Check our alteration menu and visit us if you need to adjust your new or old clothes.
The Need for Clothes Alterations
The famed Coco Chanel said that "Fashion is architecture; It is a matter of proportions." From lengths of hems to waist sizes, there are many things to consider when finding the right clothing that fits or at least sits well on your frame. However, with varying sizing charts and designs, fashion has made it all the more difficult to buy clothes that make you look good. Armed with trained hands, scissors, needle, and thread, Big Mama's professional tailors offer alteration services where they work their magic in making your garments look like they were custom-made just for you.
With a simple and cheap alteration, your new, old, and frayed clothing will be given a new lease of life. It also gives you the perfect opportunity to reinvent your existing wardrobe instead of spending more money on new pieces – talk about big savings!
The Challenge of Suiting Up
Finding a suit that fits your body type is a tricky feat – this is especially so if you are looking for a suit off-the-racks. However, having a suit designed from scratch and having it fit your body can cost a bomb! This is where suit alteration services by Big Mama Singapore come in handy. A cost efficient alternative to tailor-made suits, we offer clothes alterations even for your ready-made professional wear, converting it into bespoke pieces that fit you to the tee.
More Than an Alteration Shop in Singapore
At Big Mama, we offer more than alteration services. We even offer clothes repair services. Alteration and repairs are not just for damaged clothes – it is also good for your new clothes, even before you wear them! When you hire our alteration services in Singapore, we adjust the size of your clothes to perfectly fit your body so that you can enjoy wearing it for your special day.
How Much Do Alterations Typically Cost?
Complicated alterations that require loads of time and dedication will inevitably cost more than a simple alteration. At Big Mama, our cheap alteration price points remain unmatched in the Singapore market.
Get in Touch for Cheap Alterations in Singapore
Not sure if your garment can be sewn back to perfection? Ask us before you give up! As one of the largest alteration specialist company in Singapore, we are certain our team of tailors will be able to meet your alteration needs. Be it wedding gown or suit alterations, repair of frayed clothes, or colour repair for shoes, we will do our best to rectify them.
Feel Top Quality of repair/remake for your clothes by contacting us today!