Sofa Cleaning in Singapore
Big Mama specialises in commercial and residential sofa cleaning services in Singapore. Our team of professionals provides full hygiene cleaning services that will add life and improve the longevity of your sofa.
Importance of Sofa Cleaning
Did you know that the arms of your sofa harbours 12 times more germs and bacteria than a fridge door handle? We may think that our home is extremely clean from all the sweeping and mopping. But more often than not, many of us miss out on cleaning our sofas. Not necessarily visible to the naked eye, the sofa can harbour many dust mites, allergens, and microorganisms that could be detrimental to one's health and wellbeing. It is thus best to clean your sofas before they become visibly dirty – once every 6 months is recommended.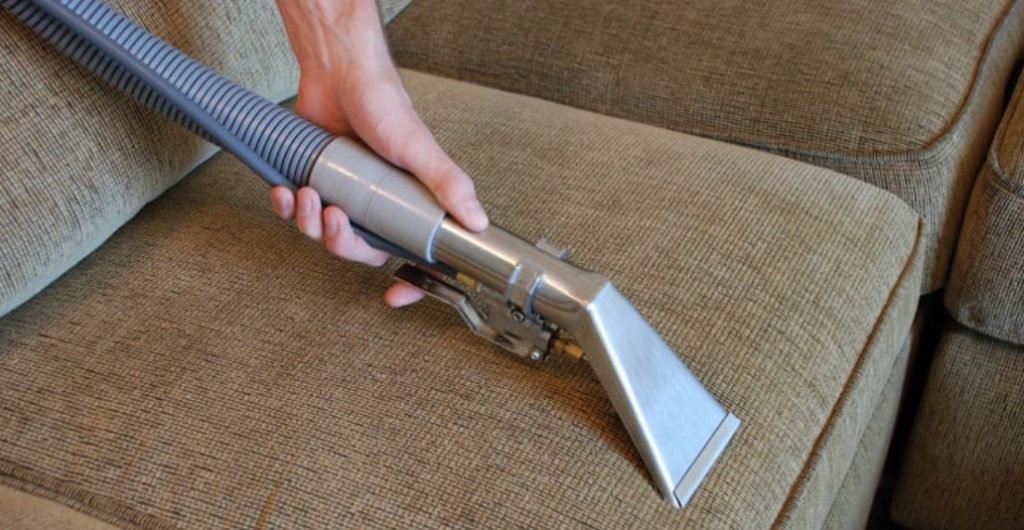 Beyond the removal of irritants and allergens, regular upholstery cleaning drastically improves the durability of your sofa. Dust and dirt cause friction, rubbing on the couch surface to give it a faded look. Thorough cleaning will hence remove the dust, extending the life of the sofa.
Why Choose Big Mama Singapore for Sofa Cleaning
It is always a safe choice to seek the help of professionals when cleaning your sofa. At Big Mama, we have the right tools, equipment, and techniques to do the job. We avoid the use of any toxic chemicals. Instead, our eco-friendly cleansers go deep into the fibres of your sofa, extracting and cleaning out any dirt.
With the backing of years of experience, you can rest assured that we will leave your sofa looking cleaner and fresher for friends, family and colleagues.
Contact Us for Professional Cleaning Services

Let our team of professionals remove all deep-seated bacteria, allergens, and surface stains when you hire our sofa cleaning services in Singapore. We have your family and company's health and safety as are our top priority – contact our experts and get a free quotation!