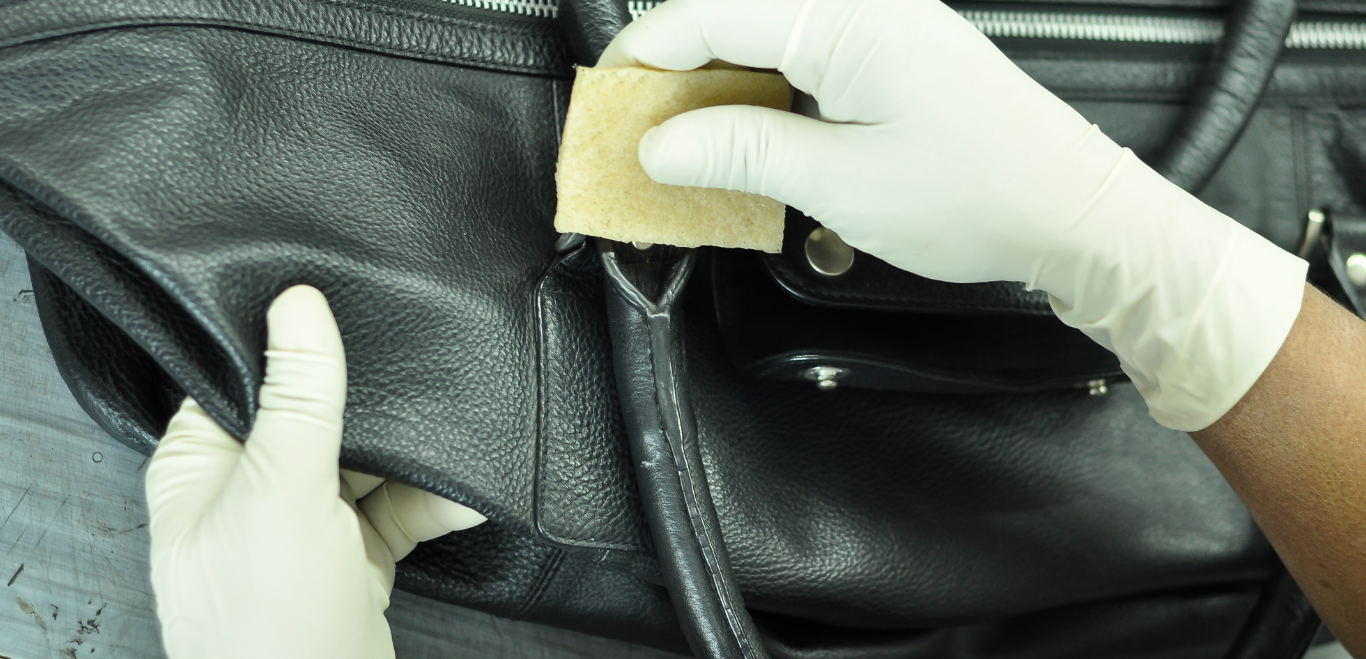 As a household name in the world of cleaning services, Big Mama strives to provide our clients with effective, efficient, and affordable services from start to finish. With years of experience behind us, we have fine tuned our skills and solutions to ensure we can meet the needs of even the most difficult or demanding cleaning tasks.
Our signature bag cleaning service is no exception. Depending on the structure, material, and colour of the handbags, we will select and apply the right treatment for it. This typically includes deep cleansing of the entire interior, exterior, pockets, tassels, lining, handles and all parts of the bag. We employ specially curated cleansing agents with non-toxic formulas, allowing us to stay committed to our eco-conscious principles even when restoring your bags to tip-top condition. All cleaning implements used are colour-safe on all types of leather, fabric, or synthetic materials, to avoid damaging your bag during this delicate process.
The entire process is an extremely gentle yet effective regime that cleans your bag inside-out thoroughly. Additionally, we go the extra mile for our clients by carrying out all leather cleaning manually by hand – further ensuring your bags do not risk getting damaged or tarnished throughout the cleaning process.
When you hire Big Mama's services, you can rest assured that each handbag is treated and handled with care. promising you a satisfying clean that restores the total glory and beauty of your bag. Additionally, our services are priced fairly and competitively – so you can rejuvenate and restore your bags without breaking the bank.
Why Choose Our Bag Cleaning Service at Big Mama?
Seasoned experts
Big Mama's bag cleaning service team is composed of seasoned experts who are not just skilled but passionate about preserving and rejuvenating your treasured items. With years of hands-on experience, our professionals are trained to handle various materials with utmost precision, ensuring that every unique item receives the attention and care it deserves.
Customer satisfaction comes first
Ultimately, your satisfaction is our top priority. From our flexible scheduling and transparent process to our dedicated after-service support, everything is tailored to your convenience.
Fair pricing for quality services
With Big Mama, you're not just another customer; you're a valued part of our family. Our fair pricing and quality ensure an unparalleled experience from start to finish.
Benefits of Bag Cleaning Service
Here are just some of the benefits of engaging Big Mama's bag cleaning service:
Comprehensive cleansing for both the interior and exterior of the bag.
Use of quality cleaning solutions
Tailored treatment for each bag's unique structure, material, and colour.
Affordable pricing, starting from $95, suitable for various needs and budgets.
Bag Cleaning and Repair Services
Bag cleaning
Big Mama's signature bag cleaning service is the epitome of care for your cherished bags. Utilising a precise selection of tools and brushes tailored to each unique material and leather type, we offer a robust cleaning regimen, devoid of harsh chemicals. Our quality, colour-safe formulas, composed of 80% natural elements, delve deep into the material, efficiently eradicating mould and neutralising musty odours. We meticulously hand-clean and dry each bag, guaranteeing uniform results. Our comprehensive process, spanning sanitisation, deodorisation, conditioning, and delicate polishing of metal hardware, guarantees excellence at every step, starting from detailed analysis right up to the final quality check.
Bag rejuvenation
Fancy a fresh look for your bags or wallets? Look no further. Big Mama's team of experts are adept at breathing new life into your old or worn-out items with our bespoke rejuvenation treatments! With this service, we start with a comprehensive assessment, followed by a deep cleansing regimen and meticulous leather conditioning to prepare for colouring. Layer by layer, our experts skilfully apply specially curated leather dyes, drying each stratum to attain the desired intensity and shade. Through stringent quality checks, buffing, and polishing, complemented by the application of a specialist balm and booster, we ensure radiant shine and durability, thereby preventing colour fading and guaranteeing a rejuvenated appearance.
Bag protection
At Big Mama, we strive to help prolong the lifespan of your beloved bag. Our bag protection process is meant to add on an extra layer of protection against contaminants, and is safe for all leathers and materials, including sensitive ones like suede, nubuck, lambskin, or canvas. Our transparent, water-based formula is engineered with precision, ensuring excellent durability and flexibility. With nano-molecule technology, it moves the way your bag moves, offering protection without compromising style. Odourless and colourless, our service is the perfect solution for those looking to preserve the elegance of their luxury pieces. Trust in Big Mama to safeguard your treasured possessions with care and expertise.
Bag refurbishment
When luxury bags or items begin to show signs of wear, turn to Big Mama for a solution. From addressing loose stitches and minor tears to fixing broken chains and straps, our tailored approach ensures that your treasured pieces are carefully restored. We can replace metal hardware, mend leather, and rejuvenate worn-out parts or inner linings. Every luxury piece is an investment, and we believe in preserving its value by keeping it at its best. Don't discard something precious when our specialists can restore its elegance and glamour. Entrust Big Mama to breathe new life into your cherished pieces!
The Process
Bag Cleaning
Step 1: Analyse and Diagnose
The journey of rejuvenation starts with a meticulous analysis of your luxury item. Our trained specialists identify key areas of concern, such as unsightly stains or unpleasant odours. The nature of these issues is carefully diagnosed to select the most effective, yet gentle, cleaning agents for each unique piece. This comprehensive assessment ensures that each item benefits from a customised bag cleaning service tailored to its specific needs.
Step 2: Gentle and Effective Cleaning Agents
In our commitment to non-toxic bag cleaning practices, we only use cleaning agents that are kind to the environment. Our formulas are a blend of nature's finest ingredients, offering a gentle yet effective cleanse. These agents ensure the preservation of natural oils in the leathers and are safe for all types of materials, including suede, nubuck, and canvas. They are also colour-safe, pH-safe, and help maintain the true essence of each item.
Step 3: Delicate Hand-Cleaning
Each luxury bag item entrusted to us undergoes a delicate hand-cleaning procedure. Our cleaning specialists, with their adept hands and sharp eyes, personally attend to each piece. This labour of love ensures your bag's unique shape and material are respected and preserved throughout the cleaning service process, resulting in a product that's refreshed, yet undeniably true to its original form.
Step 4: Gentle Drying
After the cleaning process, we transfer the items to our professional industrial dryer. The drying environment is meticulously managed to ensure optimal conditions. Ozone application sanitises your accessory, eliminating 99% of all harmful bacteria. This phase not only prepares the item for the next step but also significantly improves its odour.
Step 5: Quality Check
To conclude, we run an extensive round of quality checks, ensuring your accessory is polished to perfection and meets our high standards. Each element of the item, particularly the leather, is carefully conditioned to protect it against premature cracking or peeling. Your revitalised piece is now ready to be collected, looking as stunning as the day you first laid your eyes on it.
Repair
Step 1: Analyse and Diagnose
Your bag is meticulously checked by an expert consultant to diagnose the exact condition. A tailored colour treatment is then prescribed to ensure perfect revitalisation.
Step 2: Selecting the Right Tools
The specialist will carefully select the right tools and materials, taking into consideration the specific condition of the bag.
Step 3: Repair Work
Our specialist will proceed to address the identified issue. Common bag repairs typically involve fixing the zipper, puller, or handle.
Step 4: Final Touches
The process concludes with the careful application of a special formula that boosts the shine of the leather and ensures the colour layers adhere better, preserving the vibrant, renewed appearance.
Our Works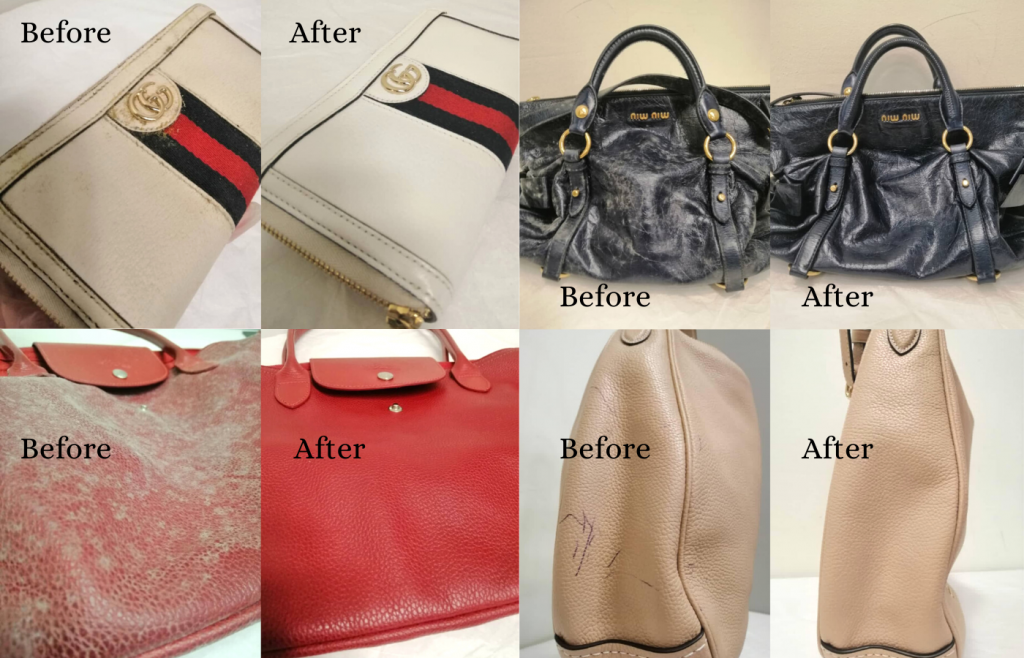 These are just some of the luxury bags and handbags Big Mama has cleaned and restored through our signature bag cleaning services. No matter how daunting the task is, our delicate hand-cleaning and careful drying techniques have been able to restore the bags to near-new condition and enhance their natural allure.
Our Bag Cleaning Service Prices in Singapore
| | | |
| --- | --- | --- |
| Bag Cleaning Service | Duration | Price (SGD) |
| Bag Cleaning | 2-4 weeks | From $70 |
| Bag Repair | 2-3 weeks | Price varies on complexity |
| Bag Recolour | 2-3 months | Price varies on complexity |
How Does it Work?
Flexible
Schedule your collection: Plan your day with ease in Singapore. Choose a collection and delivery time at your convenience, even during the weekend or evenings. Book easily online or with our user-friendly mobile app.
Quick and Easy
Pack your laundry: Save time and hassle by placing your items in a disposable bag, with one bag for each cleaning service. Our courteous driver will transfer them to reusable Big Mama bags that you can keep for your next order. There's no tedious counting or weighing required.
Transparent
Wait for our driver: Keep yourself updated without stress. You'll receive a handy notification when our driver is nearby. They'll carefully collect your bags and transport them to your local cleaning facility, while you follow the process with regular order updates and live driver tracking.
Convenient
Relax while we take care of your laundry: Trust Big Mama's location in Singapore to clean your items with the utmost care. Our driver will return them when you like, ensuring you're in full control of your delivery. Benefit from a 24-hour turnaround time, real-time order status, and the easy rescheduling option if you're not at home.
Laundry & Dry Cleaning
Laundry: Between $2.50 – $20.00/piece
Dry Cleaning: Between $3.30 – $30.00/piece
Experience the pinnacle of convenience and freshness with our comprehensive Laundry & Dry Cleaning services. From meticulously cleaned garments to free pick-up or prompt doorstep delivery for orders worth $40.00 and more, Big Mama ensures your laundry needs are met with care and precision.
Alteration
From $8.00 onwards
Explore the world of perfectly tailored clothing with Big Mama's Alteration services. Discover affordable and skillfully executed alterations that ensure your garments fit like a dream. Wondering about costs? Our transparent pricing ensures you receive exceptional value for every alteration, making us a standout choice in the Singapore market.
Curtain Cleaning
Laundry: Between $2.00 – $17.50/piece
Dry Cleaning: Between $3.00 – $20.50/piece
Revitalise your living spaces with Big Mama's Curtain Cleaning services. Our expert touch renews the beauty of your curtains while extending their lifespan. Experience a fresher and more inviting home with professionally cleaned curtains that make a lasting impression.
Bag Cleaning
Bag Cleaning: From $70.00 onwards
Bag Repair: Price will vary depending on the complexity of the repair
Rediscover the allure of your beloved bags with Big Mama's Bag Repair and Cleaning services. Our gentle yet effective formulas restore your bags to their pristine condition, leaving them looking as good as new. And when you leverage our repair services, our specialists carefully choose the most suitable tools and materials based on your bag's condition for a renewed appearance.
Shoe/Sneakers Cleaning
From $50.00 onwards – Prices vary depending on the condition of your shoes
Give your footwear a fresh start with Big Mama's Shoe/Sneakers Repair and Cleaning services. Say goodbye to stubborn stains and hello to renewed vibrancy. Our expert cleaning techniques breathe new life into your shoes, ensuring they stand the test of time.
Upholstery Cleaning
Mattress: Between $100.00 – $170.00
Sofa: Between $60.00 – $220.00
Carpet/Rug: Between $110.00 – $260.00
Transform your upholstery with Big Mama's Upholstery Cleaning services. Our advanced methods rejuvenate your furniture, including sofas, mattresses, and carpets. Experience the luxury of refreshed and pristine upholstery that enhances the comfort and elegance of your space.
House Cleaning Service
General Cleaning: From $150 per session
Moving In/Out Cleaning/ Spring Cleaning: From $250 per session
Experience the epitome of cleanliness and comfort with Big Mama's House Cleaning service. Our comprehensive solutions cater to your unique needs, creating a hygienic and inviting living space. Enjoy the luxury of a professionally cleaned home that reflects your impeccable standards.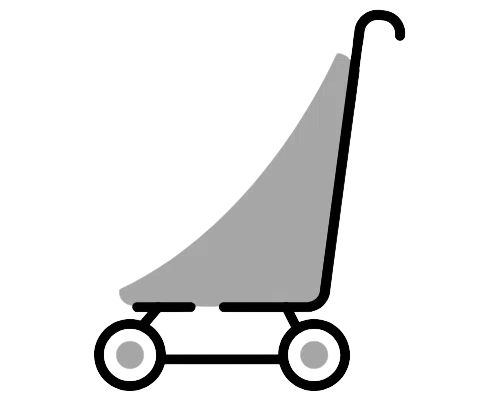 Stroller/Car Seat Cleaning
Between $95.00 – $130.00
Ensure the well-being of your little ones with Big Mama's Stroller and Car Seat Cleaning services. Our 100% non-toxic UVC sterilisation coupled with Antimicrobial coating methods provide a safe and hygienic environment for your baby.
❮
❯
Frequently Asked Questions About Bag Cleaning Services
How does your bag cleaning process differ from regular home cleaning methods?
▼
Our bag cleaning process is carried out by trained specialists using quality cleaning agents, fine tools, and industrial drying techniques, all tailored to the specific material of your bag. Our service ensures optimal care compared to regular home cleaning methods that might use harsh chemicals or incorrect tools.
How frequently should bags be professionally cleaned to maintain their condition?
▼
We recommend having your bags professionally cleaned every three to six months, depending on usage and exposure to various elements. Regular professional cleaning service not only maintains the integrity and appearance of the leather but also ensures that your luxury items remain in excellent condition, preserving their colour, texture, and overall quality.
Is Big Mama able to advise what type of service my bag needs?
▼
Yes, Big Mama is well-equipped to offer guidance on the type of service your bag may need, whether it be for cleaning or repair. We understand that the right treatment can sometimes be unclear, especially with unique or complex issues. Therefore, we encourage you to get in touch with our dedicated customer support team or drop by our physical store. By doing so, you can consult directly with a specialist who can inspect your bag and provide customised advice based on its specific condition and requirements.
Are there any special care instructions for customers to follow after bag cleaning?
▼
After the bag cleaning service, it's advised to store your bags in a cool, dry place away from direct sunlight. Also, utilising the provided dust bag can further protect the item. Following our specific care instructions from Big Mama, tailored to your bag's material, ensures its longevity and continues to enhance its beauty.
How does Big Mama ensure the security and privacy of customer information?
▼
Big Mama prioritises the security and privacy of customer information by employing stringent data protection protocols. All personal and payment details are securely encrypted, and our comprehensive privacy policy adheres to the highest legal standards. Trust and confidentiality are at the heart of our operations, ensuring your peace of mind.
Do you provide a warranty or guarantee for bag cleaning services?
▼
Yes, we at Big Mama stand by the quality of our bag cleaning services with a satisfaction guarantee. Should any issues arise within a set period following the service, we will address and rectify them at no additional cost, affirming our commitment to excellence in caring for your prized possessions.