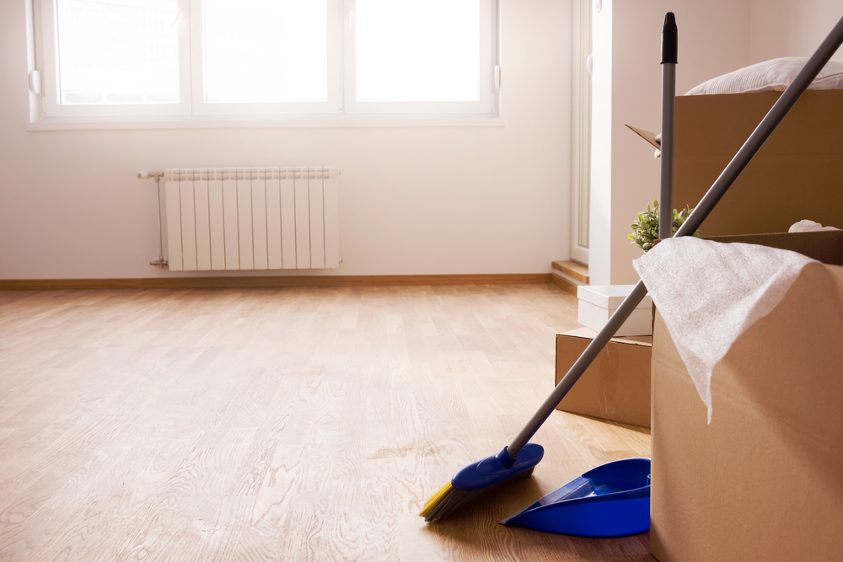 Before you can enjoy the fun parts of moving into a new home, there's one big job that has to be addressed first - the move in cleaning. Whether you've rented a temporary place for a year or two or have just purchased your long-term home, there will undoubtedly be some leftover dust and grime from previous inhabitants or construction workers that needs to be removed.
The best way to do this is to clean the home before you move in since that way, you won't have to deal with any furniture or household items getting in your way. It's also a bonus if you decide to use a one time cleaning service in Singapore as you won't have to worry about removing any fragile items or covering everything with protection clothes. Either way, whether you decide to clean yourself or get a little help, there's quite a few steps to ensure your move in cleaning is completed up to an appropriate standard. Here are our steps for making your new home as sparkling clean as possible.
Start off with the bathroom spaces
Bathroom cleaning isn't just about spotless surfaces, it's about making sure everything has been properly disinfected. Before you do anything else, wipe down all the surfaces in your bathrooms with some soap and antibacterial spray to get rid of any unpleasant germs.
Once that's done, you can fix up any stains that are dulling your overall toilet, shower and sink appearance. A bit of fresh lemon juice is a great trick for tough stains because the acid breaks down any grit and gives the surface a shiny complexion. Some other effective solutions to removing stains include using baking soda or vinegar. Remember not to leave the stains for too long or you might not be able to ever get them out. If you're having trouble, a one time cleaning service in Singapore should be able to help you out.
When you're cleaning, don't forget about other elements like mould, which can potentially contribute to an unpleasant odour in your toilet or shower. Also, make sure to clean smaller areas like light switches, faucets, door handles, sink rims and door handles. The little things can be easy to forget.
Kitchens and elbow grease go hand-in-hand
First things first, clean your fridge. If it's brand new, a simple sanitisation process of wiping down all the surfaces should do the trick. If it's an older fridge, you should be more thorough. You can use a water and vinegar solution to get rid of any grime inside, but make sure everything is dry before you put the shelves back in.
After your fridge is sorted, it's time to get to work on the rest of the kitchen. It may seem like a bit much for moving in cleaning, but you really don't want to be touching older food stains and grime, so start off with the tops of cabinets and ceiling corners. Then move on to appliances like the stovetop and sink and lastly, get into hard-to-reach places like the insides of the cabinets and behind the oven.
Clean every nook and cranny
Lesser thought of spots are always the places that end up building up the most dirt and bacteria over time. It might be a little finicky, but make sure you get inside small places like the window areas, air conditioning, heating and ceiling fans. It's important to clean these areas not only during your move in cleaning, but regularly over the course of your rental or ownership period, to ensure that your home has good air quality. This is especially crucial if you have any friends or family members with allergies. Besides wiping these areas, if you think there's a level of decay you can't clean by yourself, you can consider changing your aircon filter to ensure efficiency.
Do the floor last
There's nothing worse than cleaning your floors first and then realising you've made them dirty again during the process of cleaning everything else – so do yourself a favour and leave them till last. Depending on what type of floors you have, you'll need to take special care when cleaning them. For example, you can sweep, dust or vacuum with laminate floor surfaces but avoid using abrasive cleaners or cleaning with a soaking wet mop. Instead, opt for a damp microfiber mop instead.
For wood and tile start by using a small vacuuming attachment to do edges and corners before sweeping up remaining dirt and dust, then finish with a mop. Make sure to use a product that's safe for the surface you're using it on. For carpets, a steam clean by one time cleaner in Singapore is your best option. However, you can rent a steam cleaner and do it yourself as well. Just make sure to be careful.
At Big Mama Home Services, we cover the cleaning for the above mentioned places and more, depending on your home cleaning needs. Find out more about our one time cleaning services today.