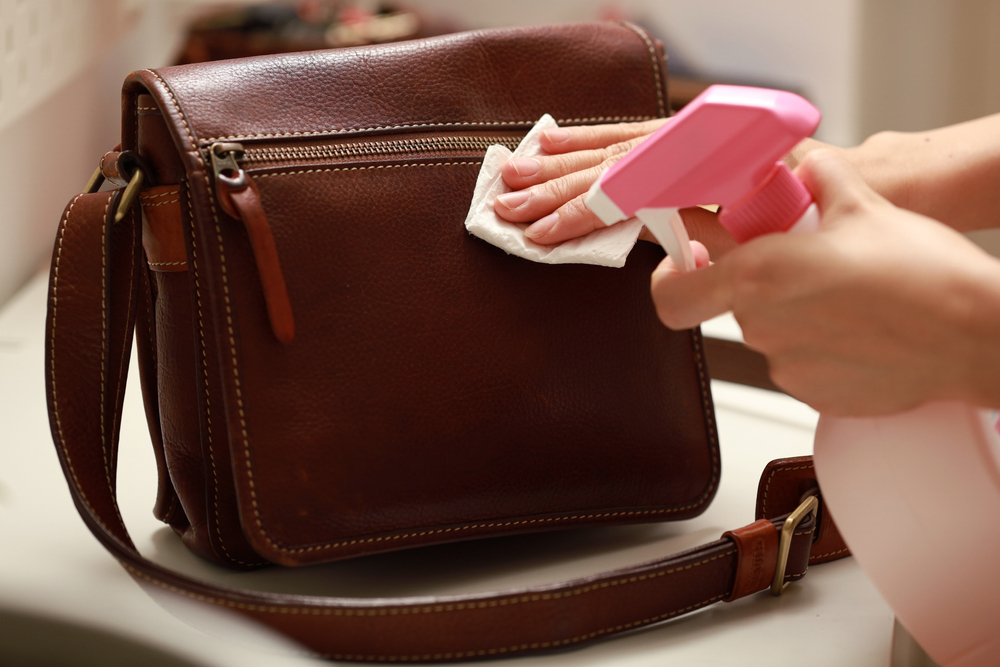 A gorgeous leather bag isn't something to take for granted, especially if it's something you've wanted for a while. With a little TLC, your designer leather bag will look and feel beautiful for many years to come. The first step to keeping your bag in good condition is regularly cleaning your bag.
If the leather has begun to look dull, it's a sign to clean your bag as soon as possible. This is particularly important if you even intend to sell your bag. Frequent cleaning will ensure that you can maintain as much of its original condition as possible – the longer you leave it, the more dirt that will build up and the harder it'll be to revive. When your days get busy at times, you can always get the help of a trusted bag cleaning service in Singapore to get the job done for you.
How to care for your leather bag
There are a few easy steps you can follow to care for your leather bag. Here are a few of our favourite tricks of the trade for bag cleaning.
1. Check the label
We can't tell you how many times we've seen a bag accidentally damaged because someone tried to clean it without checking the specific care instructions. Before trying to remove any dirt or stains, you should always make sure that you won't be doing more harm than good.
2. Ask for advice
If you're not sure about whether you're doing the right thing or it's your first time caring for your leather bag, don't be afraid to ask family members or friends for their product recommendations. It's always helpful to get advice from someone you can trust.
3. Avoid harsh products
Things like wet wipes might seem like a simple and convenient solution, but they may cause your bag to be discoloured over time. When it comes to bag cleaning, opt for a quality leather cleaner instead.
As a rule of thumb, you'll also want to spot test the product on a hidden part of your bag first to avoid any accidents. Once you're sure the bag cleaner you've chosen is fine to use, apply the solution with a soft cloth and gently wipe your bag.
While cleaning your bag, don't forget to pay attention to the smaller details like any metal buckles or zippers – these need to be cleaned too.
4. Use preventative measures
One of the best ways to keep your bag's leather from cracking is regularly using a good conditioner to keep the material supple and protected from scratches. Leather conditioner is specially designed to be absorbed easily by leather materials so that the fibres' natural flexibility is nourished and restored.
When not in use or after bag cleaning, you should also store your leather bags properly in a dust protector and away from direct sunlight so that they are as safe from damage as possible. Lastly, think about stuffing your bags with paper or bubble wrap to keep its shape.
By following these measures during the bag cleaning process, your leather can stay looking good as new and you can use your bag instantly whenever you take it out without having to worry about any cleaning or appearance issues.
If you have an entire handbag collection to clean but lack the time to do so, Big Mama has got you covered for professional bag cleaning services.