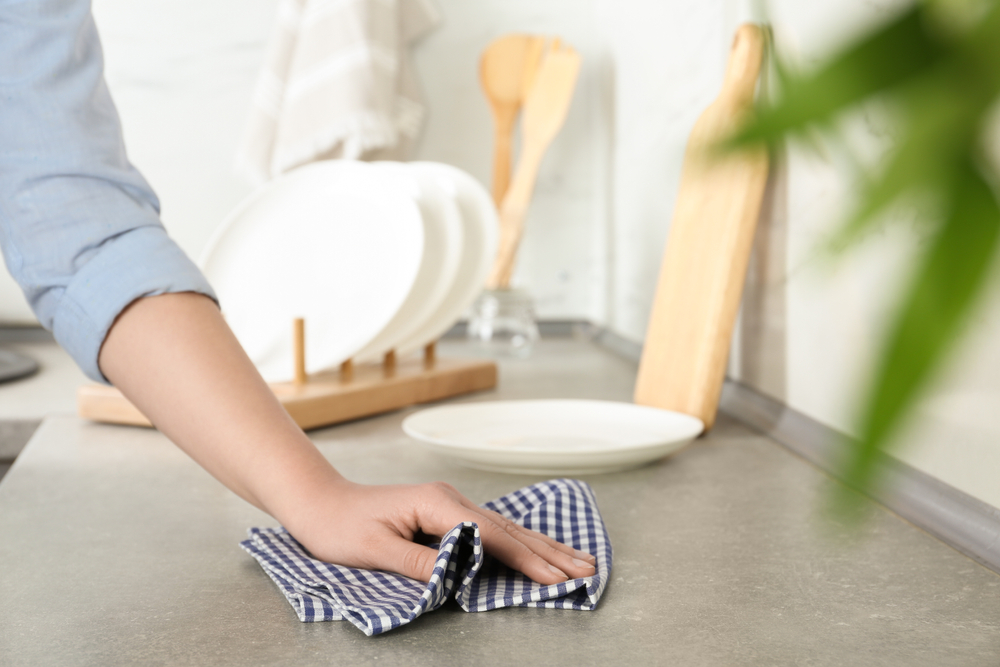 For many households in Singapore, it can be difficult to keep your home clean on a regular basis. Whether you're getting through a busy work schedule or tending to the needs of your growing kids, you may not always have the time or energy for housework. This is why the usual spring cleaning can take up a lot of time once you get to it. However, as tedious as it may seem, it is important to maintain a healthy home environment for your loved ones.
In this blog post, we'll be going over some of the best tips to make the most out of your everyday time to keep your home clean.
4 Easy Ways to Keep Your House Clean
1. Vacuum your sofa
One thing that can be really hard to keep clean is our furniture. And one of the biggest culprits for dust and grime build-up on the furniture in our homes is the sofa. To keep the fabric from becoming too dirty and worn out, the best way to spruce up the look of your sofa is by using a vacuum cleaner that can remove dirt particles deep in the fabric. If you're tackling this task yourself, we've also covered the various ways to clean different types of sofas.
While you're at it, you can also go the extra mile and include vacuuming your home floor as well, which will make it easier for you when it's time to mop.
2. Wipe your kitchen counters after cooking
This might seem like an obvious tip, yet many tend to overlook these areas when it comes to cleaning up after cooking. After doing the dishes, make it a point to give your countertops and cabinets a quick wipe.
Inspect these areas and take care of any spills right away to avoid stains that are challenging to remove after a while. Before you apply baking soda or vinegar to wipe away the stain fully, be sure that it's suitable for use for your countertop material. When using any general-purpose cleaning solution, always spot treat a test portion before depending on it for any cleaning job. As a common home cleaning myth, you'll want to make sure you're cleaning the right way and keeping your kitchen in good shape at the end of the day.
3. Spray your shower after use
To prevent grime and tough soap stains, it will be useful to do a quick spray around your shower area after use. If necessary, scrub your bathroom to remove any build-up of residue. This also helps to prevent any musky smells and keep your shower in tip-top condition.
For more ways to keep your toilet spotless and hygienic, remember to wipe down your toilet seat and polish your mirror surface.
4. Make it laundry day every day
Rather than waiting until the weekend to do the laundry, it'll make a difference when you pop in a load into the washing machine on a daily basis. With a sufficient load, you can start a wash cycle once you're home from work so that you have enough time to hang it up to dry. Get to the more essential pieces of clothing like your kids' uniform first so there won't be a hurry in ensuring they have a fresh set to wear.
For best results, you can also get in touch with laundry delivery services and discover how they can take a load off your shoulders if you're handling a large mass of clothes every time.
Home Cleaning Made Easy
These tips are easy to follow and will make cleaning less daunting for you - no matter how busy you may be! Ultimately you want a home that'll make you feel content in.
However, if you don't have a lot of spare time and are looking for an easy way to get your house cleaned once in a while, then you'll love the idea of professional cleaning services offered by Big Mama. Choose between our general cleaning and spring cleaning services to cater to your needs. You can also consider upholstery cleaning, sofa cleaning and more services to give you a helping hand in any heavy-duty chore.